Exeter Respect Festival 2023
Belmont Park, Sat 10 and Sun 11 June 2023
Entrance £2, Under 16s Free
Saturday 12noon-7pm (doors open 11.30am), Sunday 11am-6pm
Exeter Respect Festival 2023 will once again return to Exeter's Belmont Park marking the 26 years anniversary of the first Respect Festival in Exeter in 1997 that brought communities together to celebrate their differences and commonalities.
Keep watching this space and out socialmedia pages for details of our next events.
If you would like to volunteer your time to support Exeter Respect 2023 please click here.
If you are a performer or a band who would like to showcase your performance with us please click here.
If you are a charity, cause or stall holder that would like a space please click here.
Exeter Respect Festivals 2023's Headliners
SATURDAY JUNE 10
REVELATION ROOTS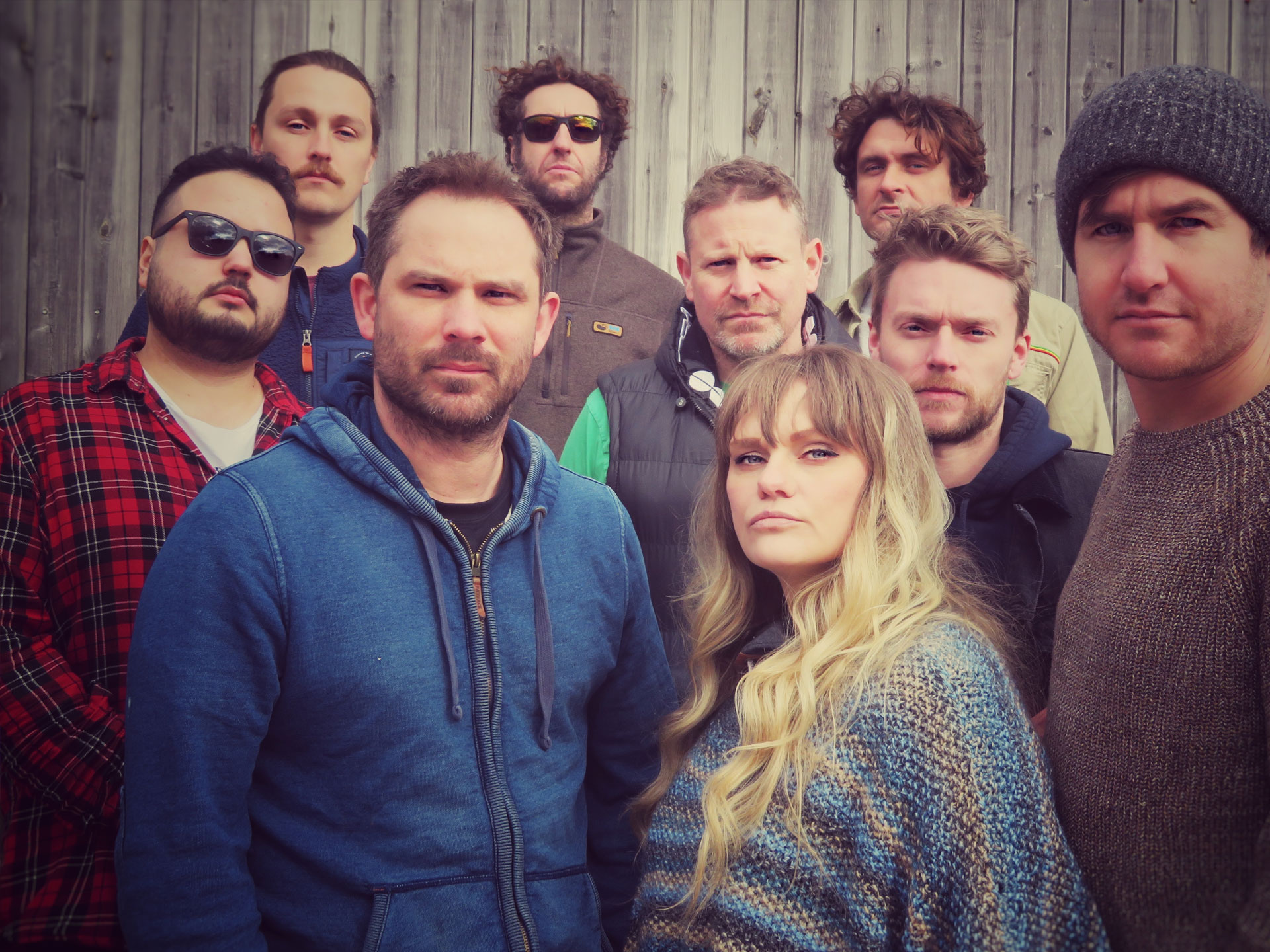 REVELATION ROOTS IS A COLLABORATION OF BEAUTIFUL & HAPPY REGGAE MUSICIANS FROM SEVERAL RENOWNED BANDS ON THE UK REGGAE SCENE
A 7-10 piece reggae band that blends easy listening, dub, modern reggae that's good to dance to and sunset perfect!
Festival stages that Revelation Roots have played on include Glastonbury, Beautiful Days, Boardmasters, Sun Rise Festival and Tropical Pressure to name a few. The band have been given prestigious stage slots supporting The Specials, Aswad, Undercover Hippie, The Beat, Zion Train tour, Neville Staples, Abyssinians, Toots and the Maytals, Macca B, Don Letts and lots more.
SUNDAY JUNE 11
BATCH GUEYE BAND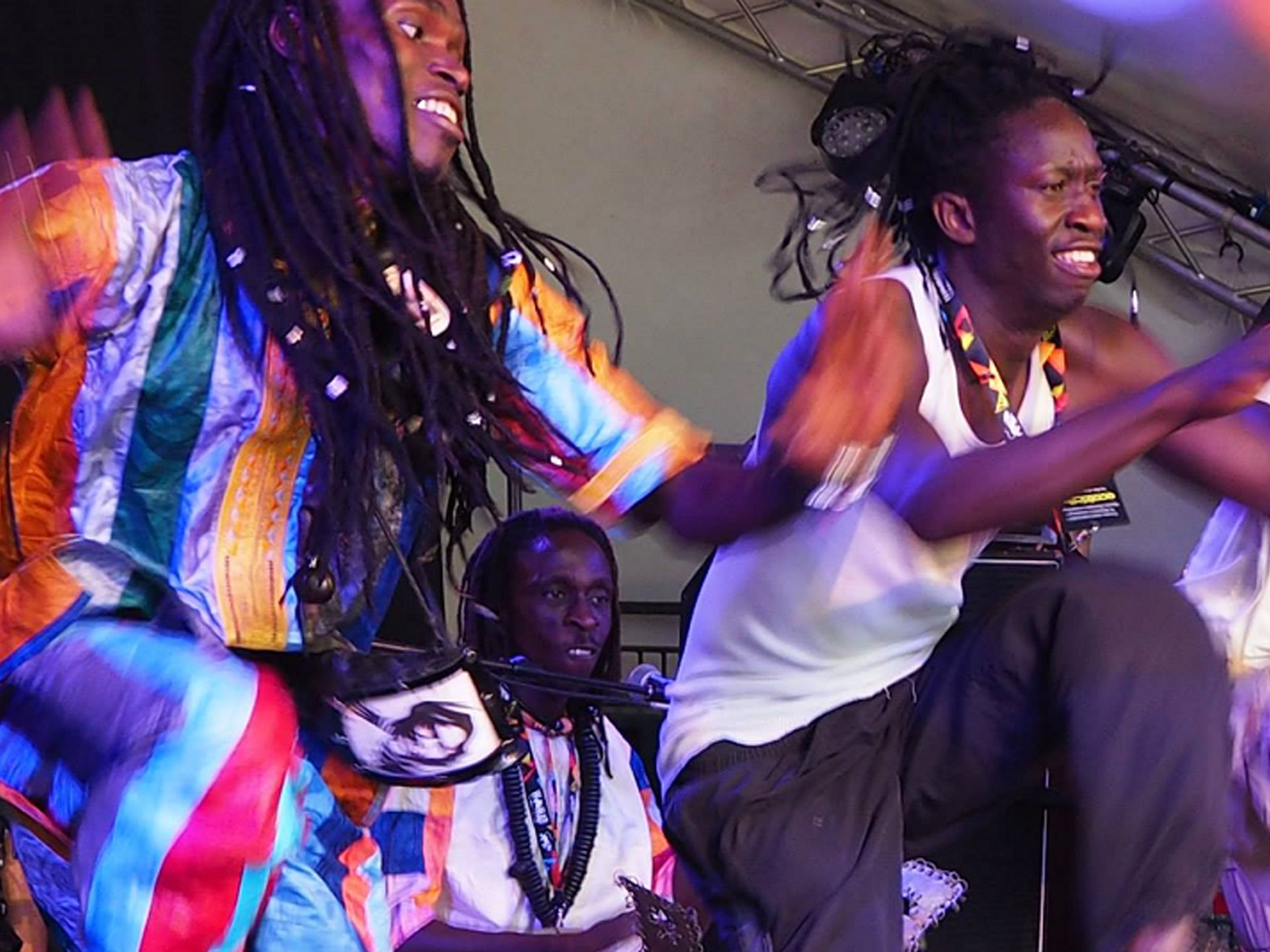 BATCH GUEYE SINGS THE TRADITIONAL MUSIC OF THE SENEGALESE BAYE FALL WITH A SOULFUL VOICE, MAGICALLY BRINGING THE HEART OF WEST-AFRICA TO THIS YEAR'S EXETER RESPECT FESTIVAL.
In November 2012, Batch's song M'Beugel won the World Music Network's Battle of the Bands competition with a landslide public vote. After an EP and a debut album, 'Ndirarigne', Batch released his much longed-after second album. Their next album 'Xamle', which means storyteller in his native Wolof language, shares the history that was passed from Batch's elders, from generation to generation. Batch Gueye's fourth album 2019's 'Moytou' blends together traditional Griot and Mandinka stories and rhythms from West Africa. 'Do You Hear Me?' from 2020 represents Batch's venture to explore the new and emerging music genres of Afrobeat and Afrodance. The latest album 'In this New Land' is the product of a seamless and magical meeting of minds. Producer and guitarist Algy Behrens weaved together the colours and textures of flamenco guitar, AfroCuban, Latin and West African rhythms to compliment Batch's warm powerful voice. Enjoy the magic!
Exeter Respect Festivals 2022, 2021 & 2022
Exeter Respect Festival 2022 marked the 25th anniversary of the first 1997 Respect Festival in Exeter, aimed to bring communities together to celebrate its differences and commonalities.  2022's theme was "Environmental Justice".
Exeter Respect Festival 2022 returned with an award from Exeter Living Magazine as winners of the Festivals and Events category, and the overall Platinum award. It was 12th March 2020, an evening with mixed feelings, just before the lock down which meant that we couldn't share our joy and thank Exeter Living Magazine and their audience and the public for their support.
Sadly the 2020 Festival had to be implemented online, our thoughts with the many people who were affected by Covid-19.  On 14 August 2021 we were able to hold 2021's festival for a few hours at Exeter Phoenix.  Both years were dedicated to NHS & Frontline workers.
Exeter Respect Festival 2022 was back live in full at Exeter City Council's public ground at Belmont Park, held on Saturday 11th June and Sunday 12th June. The doors opened to the public at 11:30 am and started at midday until 7pm on Saturday and from 11am to 6:15pm on Sunday. Outdoor stages and open mic provided a kaleidoscope of performances and distinguished stars.  The Henry Girls, an international female harmony group from Donegal in Ireland performed on Saturday. There were lots of outdoor processions and activities for everyone of all ages, plus the familiar opportunities for visitors to sample the wealth of stalls, providing everything from global food to fine clothing and handmade crafts. The festival also provided information about local communities and organisations, all delivered with a very genuine smile!  The festival once more was alcohol free, instead of alcohol, Bar Nova brought their non-alcoholic cocktails for all to enjoy.  Due to the economic climate that we live in, to sustain the festival there was a symbolic entrance fee of £2 for each day with under 16s free.
The theme was "Environmental Justice" reflecting what is happening around us in terms of climate change and the cost of living. Therefore, we provided an open invitation to our 25th Anniversary Launch event with a theme of Diversity, Cost of Living & Sustainability with our Guest Speaker Dr James Dyke,  Programme MSc, Director Global Sustainability Solutions, University of Exeter.  The launch took place at the Cygnet Theatre, on Saturday 23rd April 2022 starting with a "cut the cake ceremony" at 6pm, followed by a discussion panel from 7pm. The evening finished with music and performances from around the world.
We were honoured to have people coming from everywhere in Devon and beyond to Exeter specifically for the festival and delighted to keep the festival alcohol-free. Exeter Respect Festival is unique.  Its underlying message has not changed since it started in 1997 and it is the biggest annual celebration of diversity, equality, and human rights in the Southwest. The Chair of Devon County Council, Cllr. Ian Hall was at the opening ceremony of the festival with his wife Mrs Maria Hall said  "The event was amazing and so enjoyable… it took Maria and I around 4 hours to get around and see all the amazing community organisations".
We would like to thank our communities, volunteers and sponsors for their dedication to the festival.
Dr Suaad Genem-George. Chair/ Managing Director
Exeter Respect is the city's annual celebration of diversity where we use the performing and creative arts to engage the wider community in saying no to racism and all forms of prejudice. The Respect ethos is a simple one: racism and prejudice often spring from fear, and fear is often based on ignorance, so let's overcome ignorance by getting to know one another and sharing not shunning our cultures. One of the best ways to get to know someone is to enjoy yourself with them, hence our celebratory event and adoption of the old Commission for Racial Equality slogan:
All Different, All Equal!
The first Exeter Respect festival took place in 1997 and there has been a celebration virtually every year since then. From 2003 to 2008 Exeter Respect's biggest event was at Exeter Phoenix Arts Centre, but from 2009 to the present day our focus has been a giant two day festival in Belmont Park, with a footfall of around 20,000 people every year.
Exeter Respect returns to Belmont Park on Saturday 10 and Sunday 11 June 2023, we look forward to seeing you there.