MANDELA STAGE LINE UP 2023
SATURDAY 10 JUNE

SPEECHES 11:40
RUACH 12:00
LAZY SNACKS 13:10
DEVON AFROBEAT COLLECTIVE 14:15
REVELATION ROOTS 15:30
PAUL KOUATCHOU 17:50
AVATAR DANCE 18:25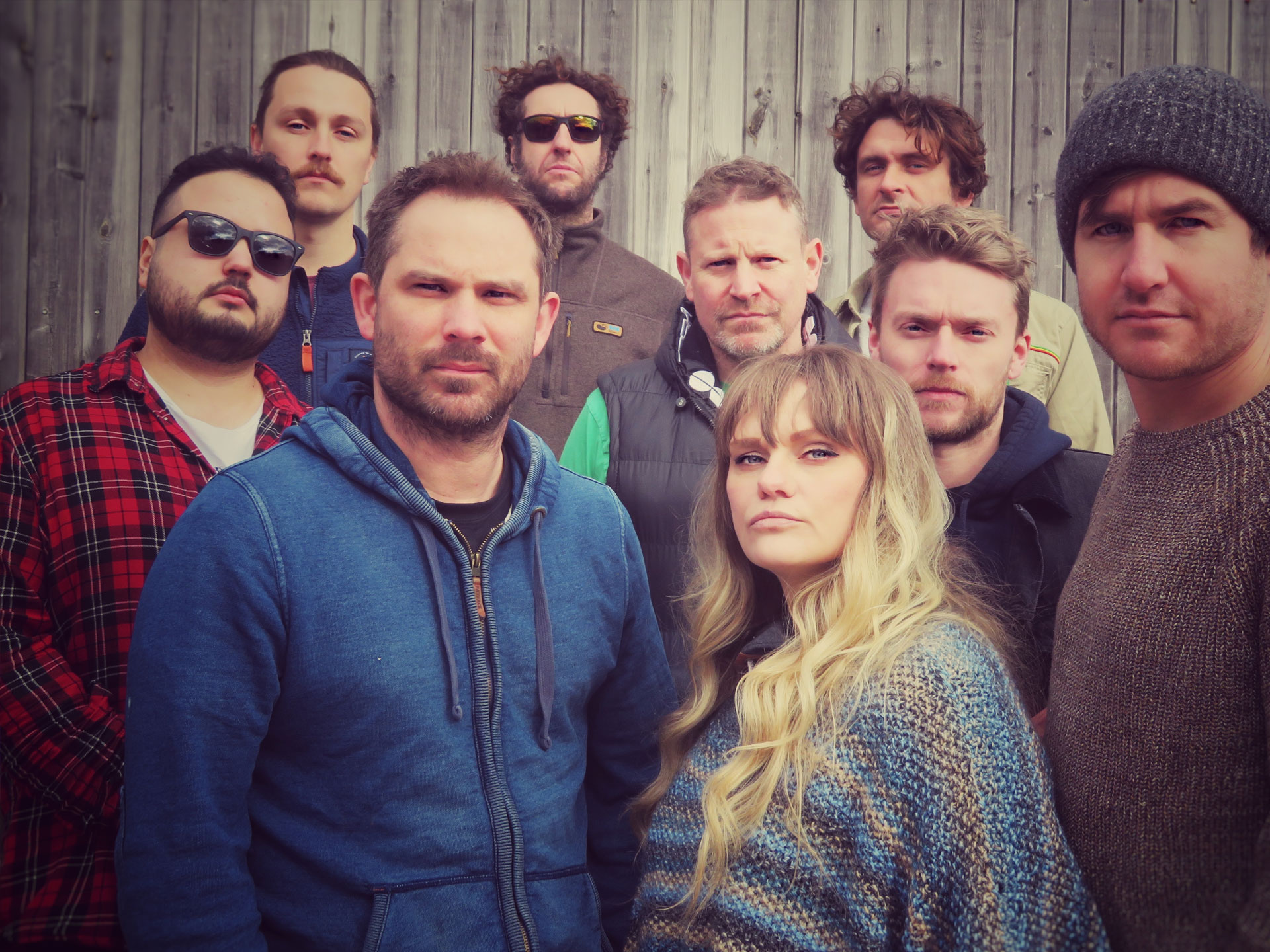 RUACH
Hebrew for 'spirit', is a trio specialising in playing music of Jewish heritage. The instrumentation is: violin: Joel Segal (xylophone and melodica), Alfie Pugh (brass). They describe themselves as 'a sort of Jewish Ceilidh band' and have Pam Hayes to call the dances. Come and join in the fun!
LAZY SNACKS
Lazy Snacks is a fusion band, blending jazz, funk, rock, lo-fi, and disco with Felix on trumpet and vocals, Zac on keys, Tom on bass, Alfie on guitar and Josh on drums. They deliver dynamic live performances and have played at various venues across the UK. Catch them for an unforgettable experience.
DEVON AFROBEAT COLLECTIVE
A 14-piece Afrobeat band with three great singers and a five-piece horn section.  When they played at Ashburton Arts in September 2021, the gig was a sell-out with the audience danced non-stop through their two sets!
REVELATION ROOTS
Former Peachy Farmer member Jezmond TuTu has joined forces with members of Jabbrock, Hot Dub Bikini and some of the best musicians across Devon to form Revelation Roots, a 7-10 piece reggae band.  Music is easy listening, dub, modern reggae, good to dance to and sunset perfect. Played festivals – Glastonbury, Beautiful Days, Boardmasters, Sun Rise Festival and Tropical Pressure to name a few. As well as supporting The Specials, Aswad, Undercover hippie , The Beat,  Zion Train tour, Neville Staples,  Abyssinians, Toots , Macca B, Don Letts, and lots more.
BIG LAVA
Exeter based rock band, Big Lava, is a four-piece outfit that delivers high-energy performances and infectious, riff-driven tracks. Drawing inspiration from classic rock and metal, the band combines thunderous drums, soaring guitars, and powerful vocals to create a sound that is both timeless and modern. With a growing following and a reputation for electrifying live shows, Big Lava is quickly establishing themselves as one of the most exciting rock bands in the local scene.
PAUL KOUATCHOU
Paul describes his vibes as world music founded in the roots & heart of reggae, "I am both privileged & proud to be able to share songs from jazz & funk to rock & pop".
AVATAR DANCE
This incredible Indian workshop covers many aspects of Indian life and culture in one session.  We also run specific workshops focussing on Festivals (Diwali, Holi, and aisakhi) as well as the Hindu and Sikh religion.
SUNDAY 11 JUNE

BOULEVARDIER 11:00
HAZAAR 12:15
BLIMEY O'RILEY 13:25
VENUS 14:35
BATCH GUEYE BAND 15:30
ANDY QUICK BAND 16:20
BATCH GUEYE SABAR FAMILY DRUM & DANCE 17:20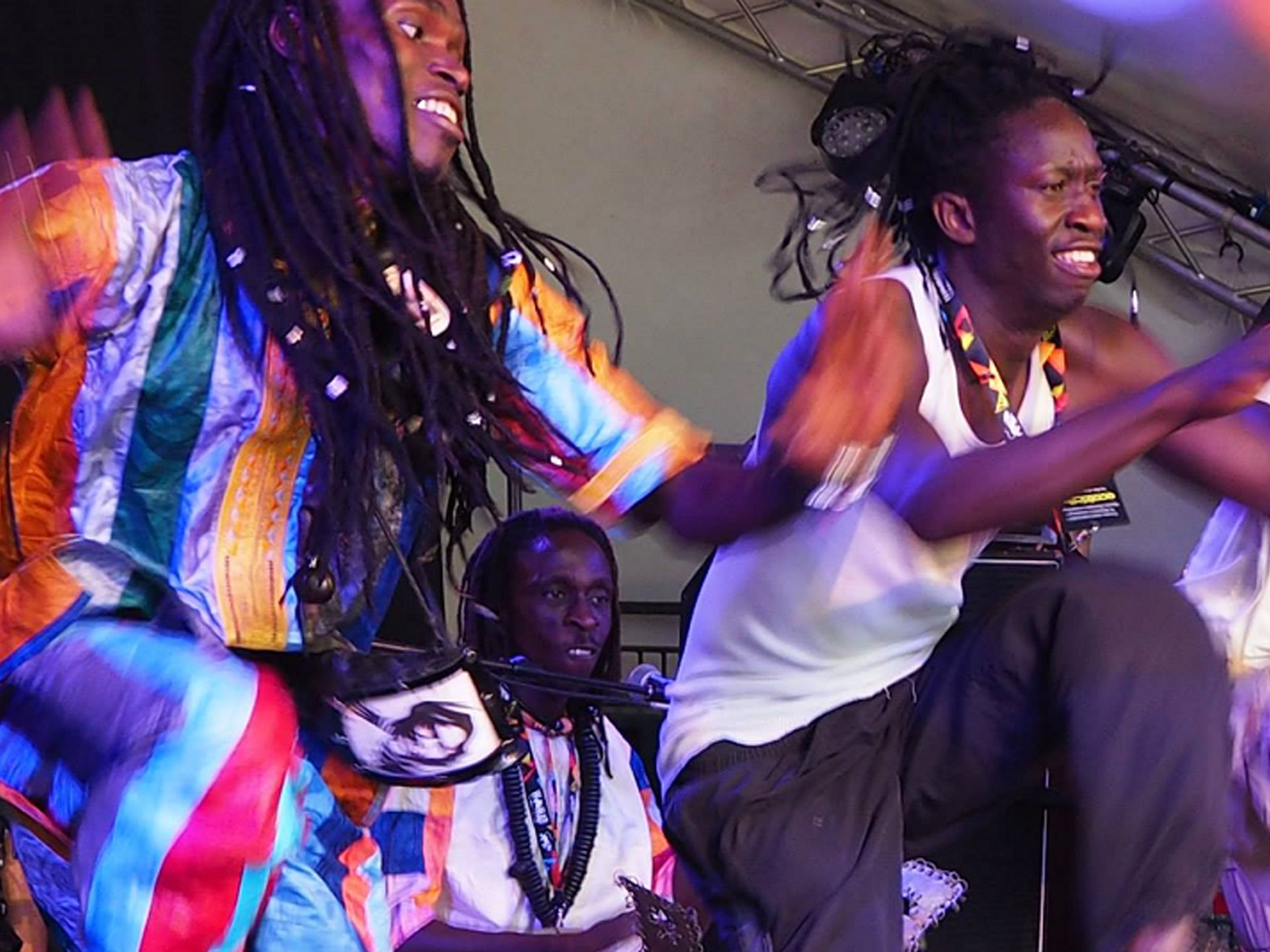 BOULEVARDIER
Info coming soon.

HAZAAR
A Dartmoor based klezmer band that performs a range of tunes from Eastern Europe. Hazaar promises to take you on a journey to the Balkans and beyond so don't forget to pack those dancing shoes!
BLIMEY O'RILEY
A collective of musicians who have shared the stage with the likes of Noel Gallagher, Frank Turner, & Megadeth to name but a few. Blimey O'Riley speed-ball more genres, styles, & influences into a single punk fuelled show, than you could shake a rhythm stick at! This mentality has labelled them as, "NON-GENRE SPECIFIC" and nicknamed their live sets as "ADVENTURES IN SKA/ROCK/REGGAE"
VENUS
Venus are a four-piece Indie Rock band based in Exeter. They are inspired by many artists including Wolf Alice, Arctic Monkeys and The Strokes, as well as drawing influence from punk, grunge and alt rock. They are releasing their debut EP in May 2023.
BATCH GUEYE BAND
Batch Gueye Band makes for an amazing and energetic live performance! The band has played in various large events including the WOMAD festival, Glastonbury Festival, Houston Festival in the US; and Globalitica Festival in Warsaw, Poland to name a few.
ANDY QUICK BAND
A luxury band playing authentic jazz and show tunes from the 1920s, 30s and 40s, incorporating jazz, swing, Bossa, latin and blues into their music to create the mood of the era.
BATCH GUEYE SABAR FAMILY DRUM & DANCE
To bring the festival to a spectacular conclusion Batch Gueye Sabar Family Drum & Dance take us all on a fantastic dance journey from West Africa through the wider African Diaspora!