EXETER RESPECT FESTIVAL LINE UP 2023
Belmont Park, Sat 10 and Sun 11 June

COMMUNITY STAGE
SOUNDWAVES 12:00
THE EXETER MUSICAL THEATRE CHOIR 12:35
LOU LATHAM 13:10
TESS & THE D'URBERVILLES 13:35
FILIPINO COMMUNITY ASSOCIATION 14:15
INCLUSIVE EXETER ZUMBA GROUP 14.55
KARINA GRACIA DANCE FLAMENCO & BOLLYWOOD 15:35
ROCK MUSIC PROJECT 16:20
GLOBAL HARMONY 17.15
STUDENTS OF INDIA DANCE 17:55
SOUTH KERALA INDIAN DANCE 18:35
more info
DIVERSITY STAGE
MACHINERIES OF JOY 12:00
MATHEW KITCHENER (W/ SOMBOR) 12:40
JON FAZEL AND CAT ROSE 13:30
EXETER COMMUNITY FOLK ORCHESTRA 14:20
BAKLAVA 15:10
HOUSE OF CARDS 16:10
CIGARETTES AND AFTER EIGHTS 16:50
MAX TYLER 17:40
DANCE WITH ME 18:20
more info
MANDELA STAGE
SPEECHES 11:40
RUACH 12:00
LAZY SNACKS 13:10
DEVON AFROBEAT COLLECTIVE 14:15
REVELATION ROOTS 15:30
PAUL KOUATCHOU 17.50
AVATAR DANCE 18:25
more info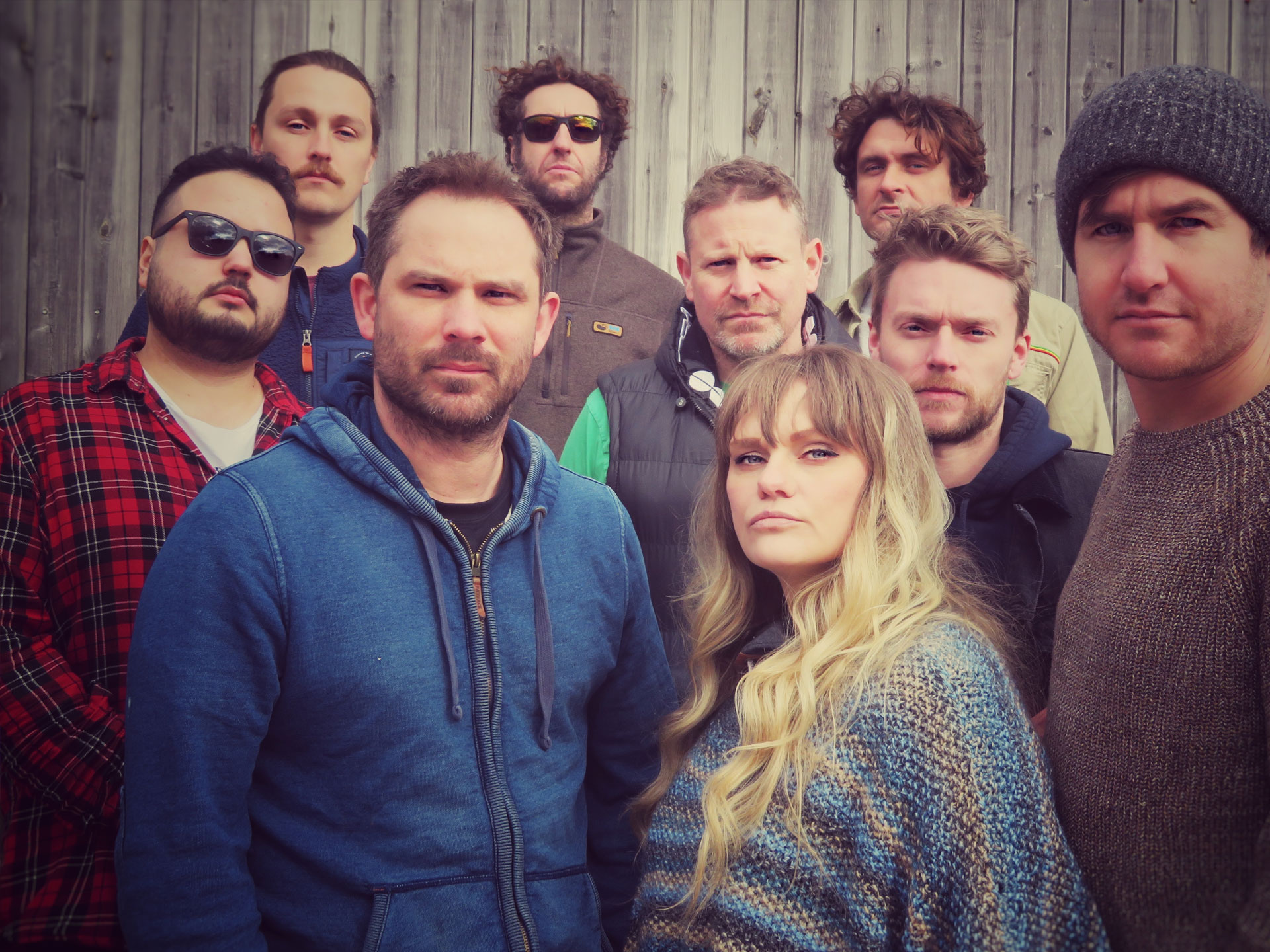 COMMUNITY STAGE
THE TURNING TIDES PROJECT 11:00
MAKATON JUKEBOX 11:30
WREN MUSIC 12:05
NEWTOWN ROOTS BAND 13:10
BULGARIAN TRADITIONAL DANCES 14:00
HIKMAT CHINESE DANCE GROUP 14:30
MAX KROGER & (JIM SHINE MUSIC DEVON) 15:00
THE KURDISH GOVEND DANCE15:40
TBC 16:15
GLORIOUS CHORUS 17:00
more info
DIVERSITY STAGE
JOYRIDE 11:00
SOUND LIKE LILY 11:55
OBVIOUS REASONS 12:45
SOIll 13:40
MELODIE14:30
THE CORDUROY CURIOSITIES 15:10
SONEYCHKO 15:50
FLAVOUR THE WICKED 16:30
EXETER COLLEGE MUSIC ACADEMY BIG BAND 17:10
more info
MANDELA STAGE
BOULEVARDIER 11:00
HAZAAR 12:15
BLIMEY O'RILEY 13:25
VENUS 14:35
BATCH GUEYE BAND 15:30
ANDY QUICK BAND 16:20
BATCH GUEYE SABAR FAMILY DRUM & DANCE 17:20
more info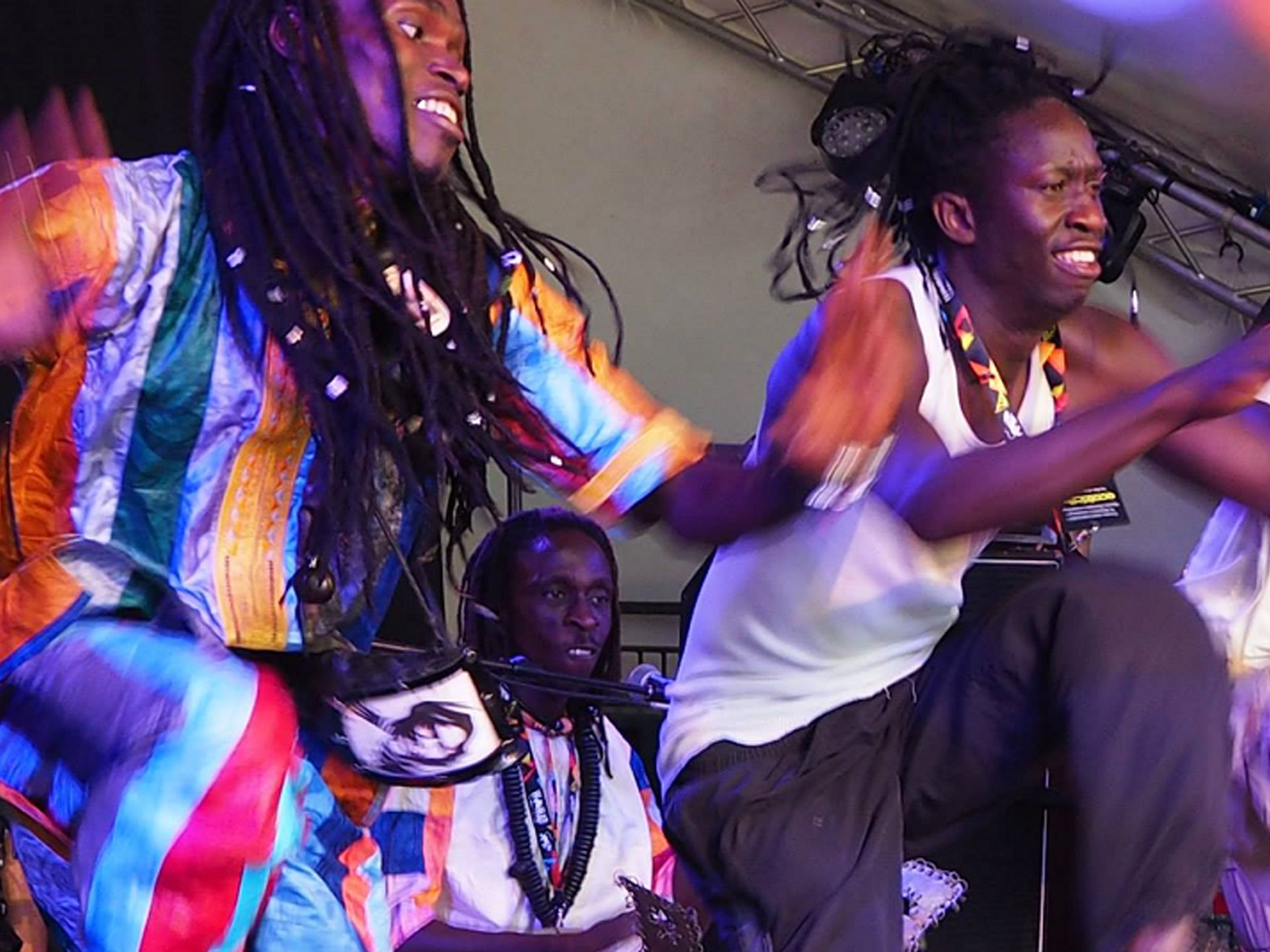 The festival continues to be alcohol free. There's the opportunity for visitors to sample the wealth of content of stalls providing everything from global food to fine clothing and handmade crafts, plus information about local communities and organisations delivered with a very genuine smile, alongside outdoor processions and activities for everyone of all ages.
Due to the present economic climate, to sustain the festival there's an entrance fee of £2 for each day, under 16s are free.
THE WINDRUSH ZONE
Toy Library presents activities for the whole family: spinning plates and poi activities plus soft toy tombola and preloved toys and books stalls.
Devon Cent-Cow-Link have art activities and storytelling from South Africa.
Scrapstore and Blue Slide offer fun to children and families, displaying many activities.
Exeter City Football Trust present information about football in the community and fun activities.
Safe Soil will provide fun for the whole family to touch the soil, plant your own seeds, join the mobile garden and learn how to save the soil.
Extinction Rebellion will be displaying information about the environment, printing t-shirts and painting all on the theme of Environmental Justice.
RAMM dressing up as swans will be floating in between areas and displaying information at Exeter Phoenix's stall.
The Devon Ukraine Association, regardless of the war, will be displaying information and activities for everyone to enjoy.
DIVERSITY AREA
Book-Cycle is a UK based volunteer run charity seeking to empower children worldwide through the provision of free books and educational resources, you can choose books for a donation.
Visit lots of stalls from around the world displaying their culture and sharing their taste of food including Refugees Support Devon; Ethiopian Link; Philippines Community and the Egyptian Association will display their ancient heritage in style alongside their cuisine. The colourful Bulgarian Community will share their culture and on their stall including workshops to enjoy, and there will be a South India presence from the state of Kerala.
Exeter University Medical Students will deliver health awareness sessions. The Exeter Quakers will be displaying information about their work in the community.
There will be women from various refugee backgrounds presenting their cultural cuisine for everyone to taste. Multilinguala Devon will display and explain how Devon has been shaped culturally, did you know there are more than 150 languages being used in Devon? Garland Support will present their work and run workshops.
The Global Centre will be working with schools and displaying their archives of research that they have managed to collect by working with different communities. The Kurdish Community stall will be rich with Tehri culture exhibiting artefacts from their homeland. There are more cultural stalls from Hong Kong; Polish and Afghani Women displaying their embroidery. Hikmat Devon consist off multicultural groups from around Devon and will be showing a display about their heritage.
The Devon County Council Communities Teams will be presenting information about the refugees resettlement, and about the support that they provide to different communities in Devon and recruiting volunteers to help teach English to refugees.
MAIN AREA
South West Unison and Devon County Council Branch are sponsors who have been involved with Exeter Respect since our inception 26 years ago, it all started with this branch! They will highlight and display information about diversity and the rights of workers.
Expect campaigners from many different charities; women's organisations will centre around the Women's Café including Devon United Women and Devon Rape Crisis.
In addition St.Sidwell's Community Café will bring homemade pastries and bread from their bakery. Charities such as Citizen Advice Exeter and Citizen Advice Torbay welcome everyone to talk to them and explain how you can obtain legal consultation and support.
Devon and Somerset Fire and Rescue Service will be in attendance. There are lots of delicious foods to sample and taste, and Bar Nova will be serving coffee, tea and non-alcoholic cocktails.
COMMUNITY AREA
There will be plenty of Fair Trade Stalls to visit alongside lots of other organisations and political parties.