DIVERSITY STAGE LINE UP 2022
SATURDAY 11 JUNE

BRAZEN STUDIOS COMPETITION 12.00-12.20
ANAIRDA 12.30-13.00
FORGIVE THE DREAM 13.10-13.45
LOU LATHAM 14.00-14.20
PAUL KOUATCHU 14.30-15.00
HANNA RUBY 15.10-15.30
JAN & SYRIA ORCHESTRA 15.40-16.00
LEONIE PRATER 16.15-17.00
BLOWING MY OWN TRUMPET 17.10–17.55
SHAKE THE GEEK 18.15–19.00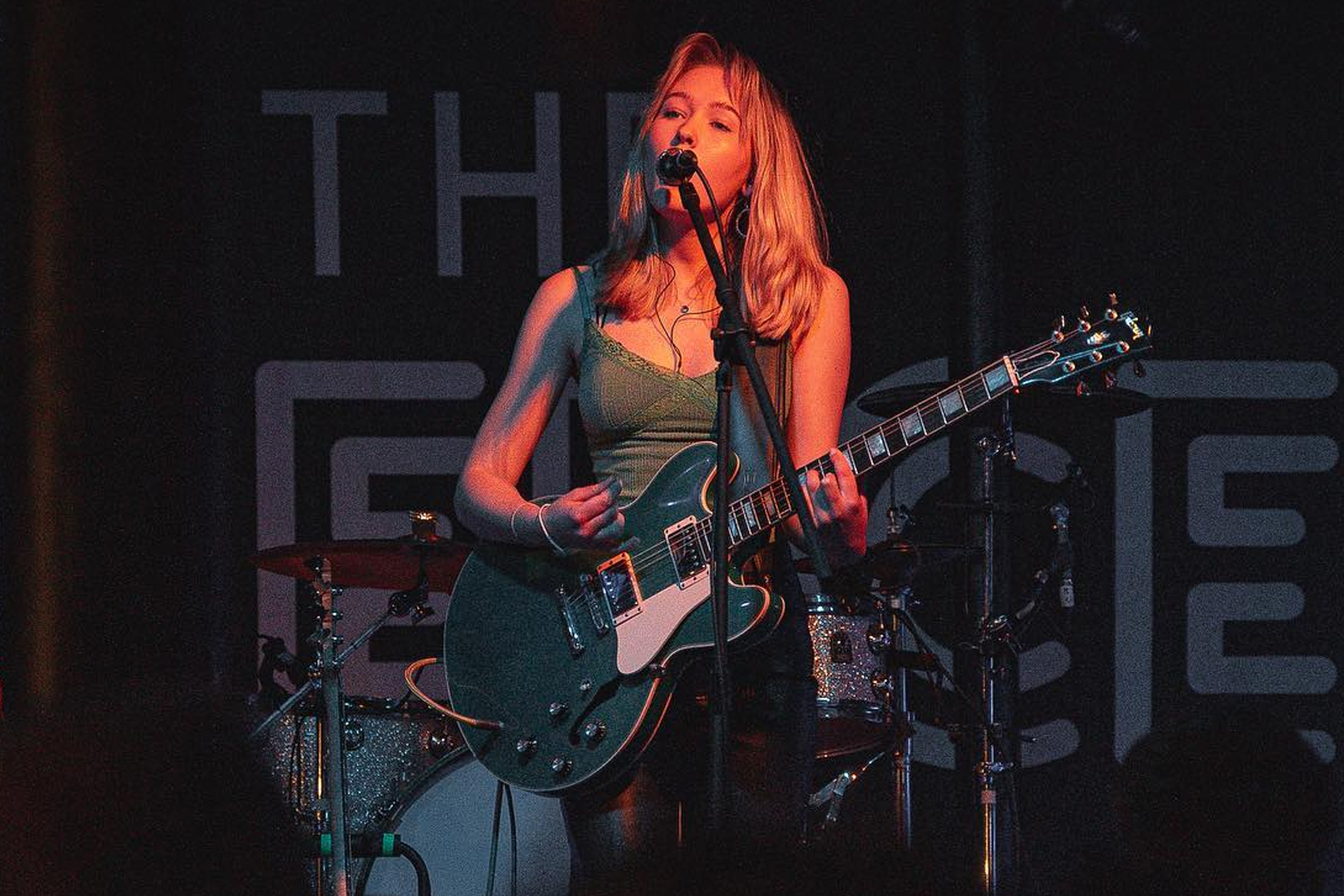 ANAIRDA
Anairda is a Latin American singer-songwriter and activist based in Plymouth. Her music is original world folk-rock with Latin influence and multilingual lyrics about social issues. She released her digital album FOSSIL FOOLERY in September last year with her band
FORGIVE THE DREAM
Forgive the Dream present an inspired fusion of poetry and storytelling interwoven with live Middle Eastern music. The mystical poems of Rumi and Hafiz are contrasted with the often humorous but equally Sufi inspired stories of Mullah Nasruddin (Hodja ) and are performed alongside a wealth of Arabic songs expressing divine and earthly love and intricate melodies played on a range of traditional instruments.
LOU LATHAM
Lou is back with fresh sounds. Expect a fusion of hip hop and dance music integrating his real talk lyrics.
PAUL KOUATCHOU
Paul describes his vibes as world music founded in the roots & heart of reggae "I am both privileged & proud to be able to share & celebrate in the sounds I create".
HANNA RUBY
A red-lipstick loving musician from Exeter, whose influences cover The Beatles, David Bowie, Queen and recent singer/songwriters like Ed Sheeran and Taylor Swift. Her message and brand is one of being true to yourself, hope and believing in yourself.
JAN & SYRIA ORCHESTRA
Jan is an 18 years old from Kurdistan region of Syria who plays both Kurdish Saz since 2015 and Oud since 2019. Jan is so passionate about keeping Middle Eastern music alive in the heart of every Middle Eastern around the world and giving everyone else the opportunity to explore more about this type of music.
LEONIE PRATER
Leonie Prater is an independent indie–folk artist based in Dorset in southwest England. Since the release of her debut album, _Metamorphosis_, last year, Leonie Prater's music has taken a different
direction, and she has been writing new songs for her upcoming sophomore album.
BLOWING MY OWN TRUMPET
Blowing My Own Trumpet was formed at the end of 2018 by South African born trumpeter Claude Lamon. An based in Exeter who released their debut album Umsindo at the end of 2020 which is a unique Afro, alternative folk and Latino style fusion style of music. All the songs are written by Claude and his daughter Josephine Lamon
SHAKE THE GEEK
Driven by the gutsy undercurrent of the rhythm section, Shake The Geek's distinctive sound comes from the soulful, melodic vocals that shape their unique live performance. Only 3 singles deep, there's still so much of STG that is yet to be on tape and their journey from the coastline of North Devon has just begun.
SUNDAY 12 JUNE

MOLLY BETHAN 11.00-11.40
POPPY SHOW 11.55 -12.35
ANJA GRAEFE AND BAND 12.45-13.30
KULU 13.40-14.20
NATIONAL PASTIME 14.30–15.00
THE REAL ISH BAND 15.10–15.40
WEZ RICHMOND 15.40-16.00
JAZZAMBASSADORS 16.10-16.55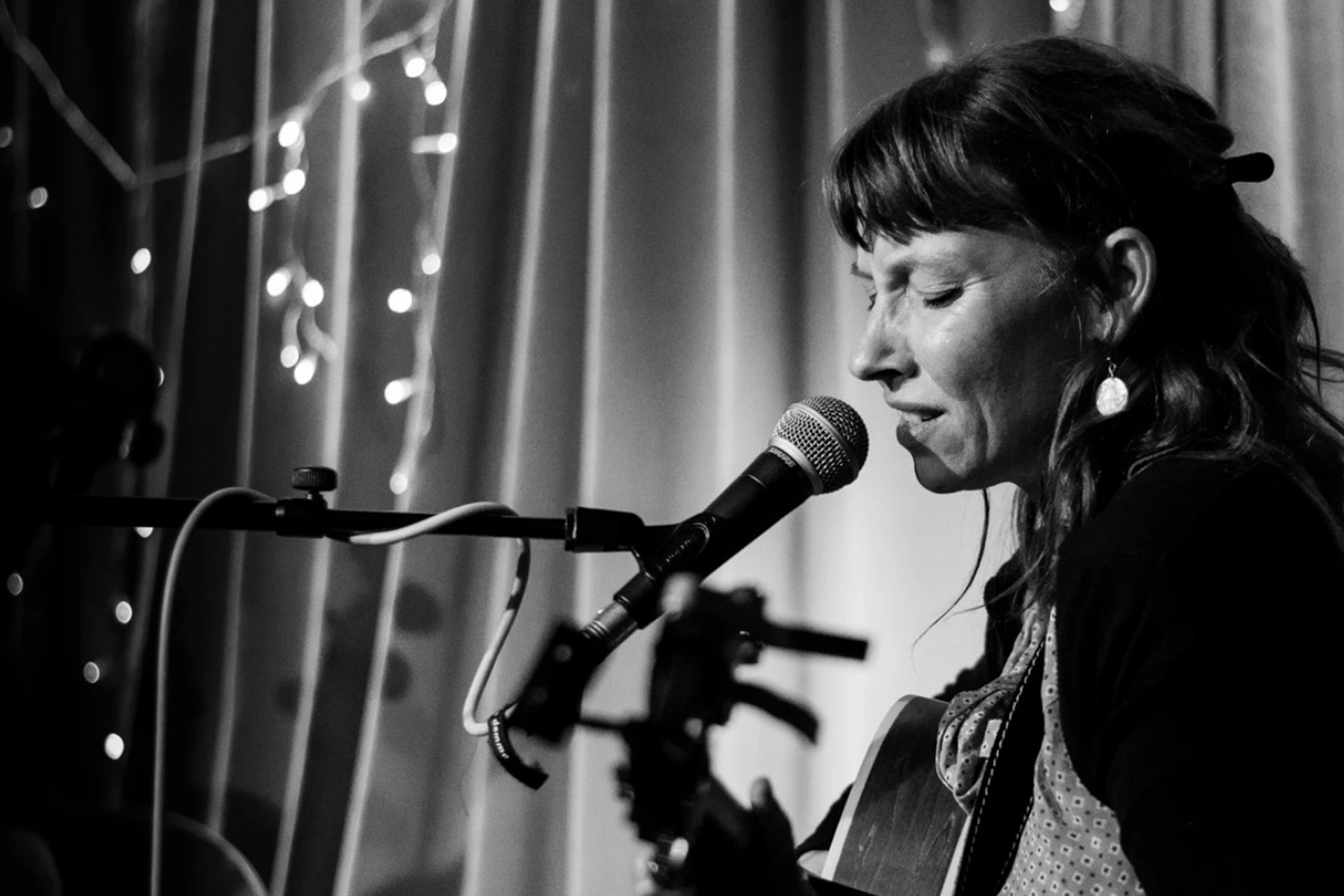 MOLLY BETHAN
Molly Bethan and her band, comprising of Monty Charles (sax), Dan Hughes (guitar), Rufus Stanier (bass) and Cameron Conn (drums), is a singer-songwriter from Exeter. Her jazz-influenced original songs are reminiscent of artists like Eliza and Oscar Jerome, and can be found on her upcoming EP.l the songs are written by Claude and his daughter Josephine Lamon
POPPY SHOW
A four piece band that has all the energy you'd expect on the main stage at the Reading Festival; distorted thrashy guitars, groovy bass lines and desperate drumming which push the soaring vocals and pop melodies.. it'll hit you right in the heart! These boys are the REAL ONES.
ANJA GRAEFE
A singer and songwriter with a deep earthy voice that marries well with the blues based songs she writes and performs. Together with Hugh Davies on trumpet, Anja will take you on a multicultural and multilingual musical journey to the places and cultures she has lived in, from mellow piano ballads to Weillean influenced tunes, Italian tales about the sea, and finally to "Portesham" a small village in Dorset. "…an eclectic delight of the kind we don´t get from anyone else. one of our most distinctive artists." – Sarah Gosling, Radio BBC Introducing
KULU
The trio Kulu always surprise and delight with their truly eclectic mix of music. Never wanting to be tied to any genre they trawl the world for ideas and influences. Indeed, the name Kuli comes from the Arabic and means everything: nothing is ruled out. From Africa to Eastern Europe, from the Middle East to the more familiar British and Irish folk traditions, maybe a little reggae along the way; expect variety in a moving, musical feast.
NATIONAL PASTIME
National Pastime are an all Exeter four piece band that write and play their own music which has been described as being in a late 70's post punk style with a nod towards early 80's indie such as The Wedding Present. Expect plenty of noise, energy, melody, jangle and fun.
THE REAL ISH BAND
The Real Ish Band are a jazzy bluesy quartet who write original eclectic music. They were formed in 2014 and have played at many festivals and well known local venues. Enjoy their melodious groove and great vibe.
WEZ RICHMOND
Wez's sound and performance style has been compared to such artists as Damien Rice, Nick Drake and Bon Iver. Over time, his vocal sound has adapted with a blend of raspy, yet soft tone that conveys the messages of the songs that he performs.
JAZZAMBASSADORS
A smaller, breakout ensemble selected from Exeter College Music Academy ensemble Jazz Project, The Jambassadors are a collective of music students keen to gig deeper into improvisation and explore modern jazz rooted music.